Home > Articles > Get Your Look With Hot Tuxedo Jackets
Get Your Look With Hot Tuxedo Jackets
Men clothing is a very small world if compared with that of a woman. Unlike that of woman there are very limited choices in men's clothing and this limited choice makes it all the more crucial to choose a right outfit according to the event and appearance of the man. The most talked about range in men's clothing is that of formal and semi- formal wear as they lend a certain amount of charm and elegance to otherwise rugged look of man or lends maturity to a boyish look. In all formal and semi-formal wear makes its wearer look like a gentleman. Mens Hot Tuxedo have always been the one of the most important semi-formal or party wear in the world of men's clothing.
Tuxedos can be worn as tuxedo suits just like the other suits, i.e., matching jacket and trousers that are worn together as this is the classic and traditional way of wearing a tuxedo but with changing fashion trends, recently we can see many men donning tuxedo jacket with a normal trouser in comparison to a tuxedo trouser. A tuxedo trouser has the satin stripe at the out seam of the trousers keeping in track with the hint of satin in the jacket of the suit.
A tuxedo is jacket is different from a suit coat as a tuxedo jacket has hints of satin on lapels, buttons and pocket trims. This hint of satin adds a casual look to an otherwise formal suit. A tuxedo jacket can be classified just like a suit coat as single breasted tuxedos and double breasted tuxedos.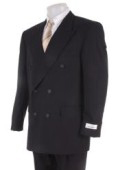 Single breasted tuxedos are further divided in one-button, two-button, three-button and four-button tuxedos. Tuxedo jackets can be paired with a regular formal trouser very effectively without affecting the charm associated with a tuxedo jacket in any manner. Generally it is the white tuxedo jacket that is paired with a black formal trouser but same can be worked up with other colours too. So, no need to worry if you are not comfortable in your tuxedo trousers, just pick a matching regular formal trouser and you are ready for the occasion.