Home > Articles > Get Vintage Look With Grey 3 Piece Suits
Get Vintage Look With Grey 3 Piece Suits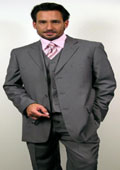 Recently, vintage style has created a huge buzz in the fashion world of men. As it helps to reflect the nostalgic lifestyle of the golden era from roaring twenties to late sixties, men find it classic to get dressed up in vintage attire to feel that specific time. Now, the modern age is considered as a new trend setting time when everything around you regarding fashion and style is changing frequently. In order to keep up with that pace, you have to collect smart and trendy attire, keeping the world fashion traits in mind. Therefore, one of the popular formal of recent times is grey 3 piece suits.
Our website www.mensitaly.com provides our customers with varieties of vintage styles of 3 piece suit and rare outfits that you will love to treasure.
Gray 3 Piece Suits - The Epitome of Sartorial Elegance
You might have noticed that gray is one of the exceptional colors of formal outfit that brings out the sartorial elegance of the wearer. Therefore, most of the businesspersons and corporate people prefer to wear black to show off their professionalism and mannerism or culture of the professional world. You will rarely see that men are dressed up in gray suits to attend any kind of personal programs. However, whenever you are ready to flaunt your strong persona with slim fit black suit, you need to know all about color coordination as gray color goes well with very few selective colors. You have to accessorize your look very carefully when you are planning to wear any grey colored formal outfit. Your footwear, neck ties, handkerchief, wristwatch all should be cautiously chosen to express the perfect sartorial elegance inside you.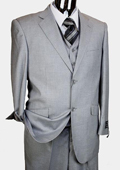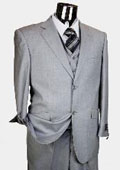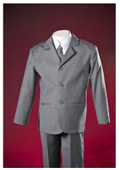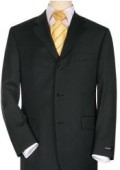 Our website www.mensitaly.com gives you the benefit of collecting grey colored formal attire in different types of design, pattern, cut, style and fabric at very affordable price.