Home > Articles > Get A Casual Look With White Sports Coat
Get A Casual Look With White Sports Coat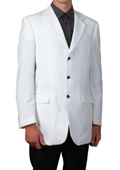 If you want to get the most casual look for summers, there is no better choice than the white sports coat. Not only does the coat keep you cool in the summer heat, but gives you a stylish look. Wearing the sports coat with jeans is one of the best ways to complement the look. Each and every man looks extremely good in this style, but you can also go wrong if you are not careful of how you are wearing it. Remember when you are wearing white colored sports coat you should pick up light colored jeans. Our website brings out the best collection of men's clothing.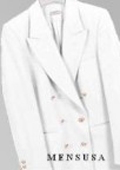 The different types of looks
For a cool hangout with friend over cocktails, getting a suited look is definitely not in your mind. You can wear the mens velvet blazer with nice blue jeans. This gives you a simple look that is required. You can however choose to wear the jacket with peach or mauve colored shirt. It looks good. For shoes, pick up brown brogues or loafers. Also, make sure that your sports coat is without patterns. For the next look you can try wearing men's blazer with a v neck sweater. This too gives you a classy look. Accessorize the look with a nice hat, cool wrist watch and belt. In case of shoes you can wear loafers.
For weekend brunch there can be no better option than wearing a white sports coat with brown chinos. Make sure you wear a light colored shirt like tweed sports coat with it except white. Roll up the sleeves of the coat to keep the look casual. Seal the look with a nice and cool shades and a hat. Check out our website for great menswear and accessories. Browse www.mensitaly.com.