Home > Articles > Create A New Look With Zhongshan Suit
Create A New Look With Zhongshan Suit
Emerged from the roots of China, Zhongshan suit has become a must in every man's wardrobe. A unique and a masculine look is created when you wear these suits. Although these suits emerged from China, it is now worn by everyone across the globe. The demand is rising day by day because of its comfort and style. The suit can change your appearance completely and make you look handsome like never before. Our website www.mensitaly.com provides these suits at an unbelievable price to make you fill the carts more and more and to let you enjoy your shopping.
What makes the suit so special?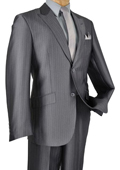 The Chinese tunic suit has a long lasting impression. The quality of these suits is worth applauding. Taken from the Chinese culture, these suits were initially worn as the Western business suit. But today, with the advancement of the designer suits, you would get a totally different range of Zhongshan suits. Of course, if you want to retain the old style, then you can avail that too, from our website. We provide the complete range of authentic Mao suit in order to keep your wardrobe updated.
* These amazing suits are made up of polyester material. It follows the universal style, i.e, you would usually find 2 piece suits.
* Although the previous style of the pants was baggy in nature, you can find different varieties of pants as per your interest and fittings.
* The jacket that you would wear, will have four pockets along with a flipped collar.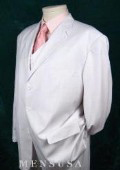 * The colors are very sober and appealing. You would get the sophisticated colors like olive green, blue, gray, etc. These colors are always in demand.
A timeless fashion
The popularity of the sun yat-sen zhongshan suit has been since 1949. This suit has some inner meaning. The suit showed a symbol of revolutionary spirit and progress. The Chinese market deluges you with these amazingly designed suits. But you really don't have to travel so far. With just a click, these suits will be delivered at your doorstep! Browse through our website and get everyday deals on the zhongshan suits. Satisfaction is guaranteed and you would love to shop more and more from our website.
A perfect masculine look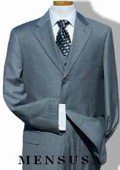 The chinese tunic suit are stitched by the experienced hands that offers a masculine and a handsome look to you. If you are attending attending a night club or a wedding party, you should give a try to these superbly designed suits. It is a guarantee that you would stand in a superior position when you wear the Chinese suits. The fabric is very rich and would certainly create a scintillating effect on you. If you love going to parties, then nothing holds better than Zhongshan jacket. The cameras will be focused on you because of your styling. Wear leather shoes and complete your look.
Grab our products now to get the best offers and enjoy your shopping from our website www.mensitaly.com . Add new collections to your wardrobe and keep updating it!