Home > Articles > Awesome Pimp Outfit
Awesome Pimp Outfit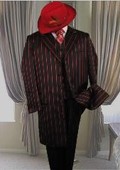 The word 'pimp' is derived from a french word, 'pimper' which was used in the medieval age which means to dress elegantly. In today's times it implies to garish mode of dress. So pimp outfits are basically clothes that are obtrusively bright and showy worn with the intent of attracting the crowd's attention. This style of clothing makes the wearer a head turner which makes it the style of choice for rappers, rock singers, hip hop artists, actors, producers and other celebrities related to the magical world of glamour. Besides, these pimp outfits are popular among people for Halloween parties, theme parties, pre wedding parties, bachelor and bachelorette parties and other flashy occasions where elaborate dressing up is required. As such there are wide variety of pimp outfits.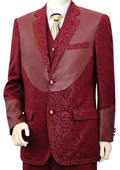 If one has a good sense of designing, then with small ways one can change a normal outfit into a pimp outfit. This would require incorporating flashy elements like crystals, rhinestones, sequins and metallic accents to the existing clothing. As such pimp outfits uses bright and vibrant colors that are able to bring out the very catchy appeal. So colors such as purple, yellow, red, pink, burgundy, green, peach, orange, blue and metallic ones like silver, gold and bronze are very popular for such kind of outfits. There are a wide array of fabrics used for this purpose of clothing which includes silk, satin, fur, poly rayon and cashmere. All these fabrics are luxurious which is what is exactly required for this pattern of clothing. These fabrics have a glossy finish which helps to draw attention instantly.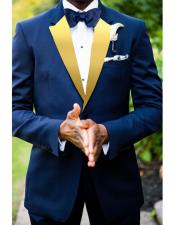 Pimp outfits for men
For men the pimp outfits are mainly suits. Besides suits, they can go for long overcoats, coats and long cape over shirt and trousers but that is also more or less suit only. As such are considered to be the best formal wear and are mainly seen in sober colors like black, white, navy, beige, taupe, brown and gray for regular formal wear clothing. But these decent colors do not work for pimp outfits. Here, striking colors work exceedingly well in making the outfit a show-stealer.
One 3 can add zing to their pimp suits for opting for pinstripes. Another way is to go for two colored suits of complementing colors instead of monochromatic ones. But the color contrast has to be sensible as too many different colors could damage the show.
One can go a step further in uplifting the look of their pimp suits by adding the element of animal print namely leopard, cheetah, zebra and tiger to these suits. Instead of making the entire suit on this animal print, one can just make the tie in this print or add small patches of it to highlight the collar, sleeve cuffs, pocket flaps and lapels. One can carry an animal print scarf with the unique mens suits as well. A furry coat preferably of original fur would make a classical impression.
The suits should not be the slim fit ones. On the contrary flared suits like zoot suits with modified bell bottoms are preferred as this gives enough room to show off.