Home > Articles > Appear Classy with Stacy Adams
Appear Classy with Stacy Adams
The Stacy Adams Shoe Company was founded in 1875 in Brockton, MA by William H. Stacy and Henry L. Adams. The company's wares include suits, sportswear, jewellry, and shoes, with an emphasis on refined urban fashions, including styles resembling modern Zoot suits, as well as more casual hip-hop clothing.
Men who know style have found a perfect fit with Stacy Adams for over a century. The Stacy Adams Company has long been a part of American Culture. From the roaring 20's and the post war boom, to prohibition and the jazz era, Stacy Adams has been there. From Classic to Contemporary to Exotic and Casual, Stacy Adams has provided men with the styles and colors needed for a slick, classy and forward lifestyle. At Mensitaly.com, you get the best of Stacy Adams shoes at the lowest prices that you can imagine.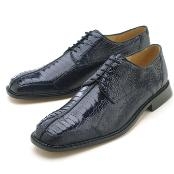 The Different Varieties Of Shoes
There are various kinds of shoe styles for men and wearing the right shoes that complements your outfit is essential. Your shoes look stylish, masculine and tasteful when they are streamlined with a slim contour and a rounded toe. A Black lace up is a necessary piece of footwear in every man's wardrobe as it goes with everything from Jeans to Suits. Shoes made from leather are well adapted to match formal wear. The slim and contoured shoes exude elegance and go great with a luxurious custom suit. The heftier lace-ups with chunkier soles go great with skinny jeans or trim-cut suits. Explore with different types of Canvas sneakers that are available and also with the different lace tie-up styles while going for a trendy, casual look. Be sure to wear the right shoes for the occasion as the right ones can complement your style and take you to the next level of being a trendsetter.
Formal/ Dress shoes – Laced Oxfords, Bluchers, Bucks, Chelsea boots, Classic boots, Chukkas, Wingtips, Dress boots, Classic Loafers, Penny Loafers, Tassel Loafers, Monk straps, Derbies, Moccasins and Cap toes

Casual shoes – Casual Sneakers, Slippers, Boat shoes, Espadrilles, Rain boots, Bucks, Mocks, Work Boots, Flip-flops, Teva Sandals, Clogs, Crocs, Galoshes and many more.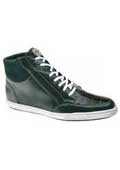 Other Stacy Adams Products At Mensitaly.Com
At MensItaly.com you can get stunning gangster style white fashion Stacy Adams suits guaranteed to impress! You can even try our beautiful stylish fashion suit if you are going for a party. If you are looking for some father and son suits, then look no further. We have excellent suits available in elegant colors for just $99. Our other collection includes, Festive and Bright men's sky blue pastel fashion suits, fire engine red men's suit, Vintage gangster style navy blue fashion suits with bold white stripes, Stylish long fashion Zoot suits which comes in elegant colors like cream, ivory and white and here we can get you suits in colors like mustard yellow, mint/apple/lime green.