The demands that men face to look good at work, home and on the weekends can be quite a pain at times. This is more so likely for men who are not fashion conscious, savvy or reading GQ kind of magazines. The intricacy of mens fashion is such that sometimes men can get their styling or dressing sense wrong, and some times even very wrong. So, how to get out of that category of men? It is surely wise to know what every man should know about fashion in 2014. More than anything, you need to help yourself to become stylish yet casual. This is the best way to dress up and exude confidence, portray your personality perfectly. MensItaly will be quite an ideal place to start your shopping from. You can get all kinds of stylish mens apparel from this online shopping portal www.mensitaly.com at such affordable prices, that you will find it difficult to stop.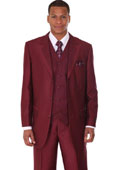 But first you need to brush your basic shopping and styling skills. If you find that you are one of those men who are unsure of what to do and perhaps even unaware of where you might be going wrong, then now would be the right time to evaluate few things that you might be doing and change your attitude. Start checking your wardrobe to cancel the odd and wrong things, and keep your style in check so that you stay updated with the trends.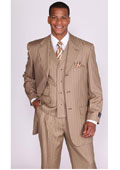 Let's begin with the basic and the common kind of mens clothing. Shirts are one piece of men's apparel that men often buy wrong. They check to see if the collar size is fitting enough and buy the shirt just on that basis. But you must know that just because a shirt fits on the collar, it doesn't necessarily mean that it fits perfectly all over. Try a shirt and check the size in details before zeroing on any one just like that. Another popular item of mens clothing is the suit jacket. Suits definitely look incredible on any man. But do you know what the biggest crime men do with suits is? Getting the size of the jacket wrong, buttoning it completely from top to bottom...ensure to stick to the rule of putting two three buttons only. The last but one of the most basic styling tips for any year would be not to be a copy cat. Just dressing according to some Hollywood celebrity you see in the magazine is not going to make you a style icon. You have to make your own brave choices, and stand out by yourself, your own image rather than being someone's clone!
Related Articles