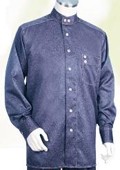 There will come a time when you will have to leave behind the so forever comfortable shirts, denims and shorts and go for a complete professional look. This is very important as one has to get into the workforce. Sooner or later you will have to get into that mould, then why not get it done today instead of tomorrow? After all formals are one of the best ways to make a man look dashing and confident. If you find yourself having a hard time to change, or deciding that how to dress smart casual , then it is high time for you to change many things. First has to be your shopping destination. From where you shop changes a lot of things for your betterment. Try shopping from the experts, the MensItaly brand. This is a company which is many years old and has been providing great service and collection to its customers since ages. To meet the demand and need of the customers they have even come up with their online shopping portal, www.mensitaly.com that is catering to their customers through out the world.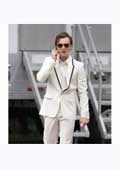 There are many ideas as well that you must adopt to dress smart in such a way that will get you ready for your daily work in office. Observe, understand and try to adopt these tricks so that they work in the best manner for you. Instead of going for trends like faded denims, try and go for something that is more classic in nature. This way, they will have more usability, and a longer life. It will also give you better return for money. Plus there is no harm in mixing and matching your apparel in such a way that gives you a completely new look every time.
Try to include some basics of the men apparel in your wardrobe that no man can do without. These would be some cool tshirts, some great classy dress shirts and a custom made suit. The accessories must be such that they speak for your personality. Include colors like blue, white, pastels, tan in your collection. Try these simple tips and see them work wonders for you.
Related Articles