Casual dressing is such an easy job for men. But when comes the chance to do a good professional dressing, you will find them lost in a lot of screening thoughts. So how to dress professionally, without having to bear the burden of so many thought processes? This article helps you with just that! Read on.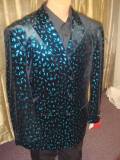 In todays world of tough competition, having a job is not enough. The main difficult task that lies ahead is that you have to retain the job. There are many factors which are relevant in such a case. One of the simple ones is to know how to dress yourself for your office. Believe it or not, knowing the answer to how to dress professionally in the right manner is going to take you notches level higher in your office fashion circle, the confidence and the corporate sector as well. This is considered quite a negligible factor, but studies have showed that how dressing up really changes your image in the office in so many ways.
Dressing up right brings comradeship among members of the team. They give identity, a sense of responsibility and bring productivity in the long run too. The balance needs to be maintained between dressing smartly and dressing like going for a runway walk. Definitely you have to avoid the latter at any cost, even if its an office party.
In order to begin right, getting your foothold strong, one needs to start shopping for your professional wear from the right place. Mensitaly will be the ideal start. This is one brand that has been popular since many years for their expertise is formal menswear. Their online shopping portal www.mensitaly.com is taking online shopping for menswear to new levels completely. Check their amazingly impressive collection, and the unbelievable prices they are offered at, you will surely love to have them all.
Related Articles