What to wear to a job interview, this seems like quite an easy decision to make, but still most people get it wrong. It is important that you see yourself in that attire, that complete look with the eyes of the interviewer and not yourself. Consider the basic tip that it is always important to dress up a little extra than to dress up in a slightly casual manner. Because interviews are so essential, and could be that turning point of your life, you should not hesitate while making choices for your interview attire. You should try and seek help from the best, and shop from the best possible collections. It is not necessary that in order to shop good quality mens clothing you will have to shell out lots of money. You can try shopping from MensItaly, which is quite a reputable brand in this section. They have a commendable collection of mens apparel in great prices. So you can check their website www.mensitly.com and start shopping as soon as possible. But before that, make sure to learn the basics of dressing for an interview.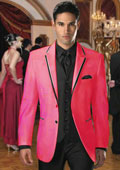 Whenever a man goes on a job interview suits, he should always select a 2 or 3 piece suit to wear. It is true that a sports jacket or blazer does make you look smart, but that shouldn't encourage you to wear it to the office interview. It would be best to get a suit in basic color like black, navy, brown or gray. Make sure that it is ironed, and pressed well, and fits you perfectly. Your shirt should be in shades of light pastel or white color, or some solid color preferably. In terms of designs fine stripes would be completely acceptable. The shirt should be clean, crisp and well ironed just like the suit. go for a tie that is tasteful, and keep in mind that the tie is a window to the personality of the wearer. Nice shoes, well polished and well coordinated with right color socks are a must and very important to complete the entire look. And do not underestimate the power of a fresh hair cut, and a clean shaven face, try it and it will work wonders. Because the last things you would want the interviewer to think is "what a slob".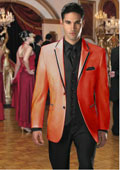 Always use your gut feeling, or the common sense while making decisions with respect to these aspects. If you are not sure, then you can always take the help of your close friends and relatives, or the trusted sources for suggestions. You can even try contacting some special stylists who can guide you, or refer to the website of MensItaly. There are also manu books, magazines that have special sections dedicated for this purpose. They can be of great help too. Before finalizing your look, make sure to wear the clothes and take pictures in them, this way you will be able to decide the best look for your interview day. Lastly, all the best for your interview!
Related Articles