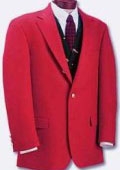 Before you buy a sport coat, you have to determine whether you want a sport coat or a blazer. A blazer is a jacket that is available in block colors like black, blue, navy, gray, etc. and has brass buttons. A sport coat , if you are to compare to the two, is less formal, is available in a multitude of colors and patterns and can be worn with anything, pretty much anywhere. What you wear with your sport coat determines whether you are going to attend a formal event or an informal one. Nevertheless, you should first find out How to Select a Sport Coat so that you can pull of one of the world most impactful pieces of clothing, with ease.
Buy a Coat that Fits
A sport is something that requires precision and care when shopping for. it should be such that it fits the shape of your body perfectly. That being said, you should be warned from beforehand that it is near impossible to find a ready-made sport coat that will fit your perfectly. Manufacturers make the sport coat available in a general size, but you have to alter it to fit you properly. But what is the right size when you are altering your sport coat? There are some things that you have to keep in mind.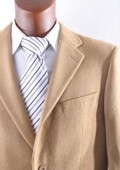 A sport coat should be such that it fits best around your shoulder, because that is the broadest part of your body. You have to buy the sport coat, however, in the size of your chest. Your coat should fit, but you also have to remember that there should be enough space for you to move your arms freely and button your coat if required. You should be able to wear a sweater underneath.
Other Factors for Consideration
When you are buying a sport coat, you have to check a number of other things after you choose a design or a pattern that you like. The material of the sport coats jacket should be according to season. In winter, the coats are available in wool and cashmere and in summer, you may get coats that are making with fine wool that is blended with linen, nylon and silk. This also determines the kind of pattern that you may find when you go to buy the coat. It is however bets of you choose the latter summer variety, because you can wear them in winter as well with a sweater underneath. The lapel length of the sport coat is traditionally 3-4 inches, and it is bets of you don't experiment with that size. When trying to find out how to select a sport coat, you can also look for vents, which are small cuts in the back or the sides of the coat to foster better mobility and add to the shape. Continental sport coats do not have vents.
Related Articles