However, if you follow certain tips you will never go out of fashion at the white tie and black tie formal events. If you do not have a fortified wardrobe, collect a designer tailcoat, trousers, shirts, bow ties or a tuxedo suit that are especially designed for formal events and appropriate gowns from MensItaly. It is the perfect store from where you can purchase all your suits as well as accessories. Here are some simple rules that will help you to dress up well for such occasions.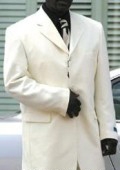 1. The very first thing to notice is the invitation card where the dress code is indicated. If it is a white tie event, then you have to be strictly formal with your attire whereas for a black tie event you can opt for dark shades of blue apart from the black tuxedo suit.
2. The standard formal attire for men comprises of tuxedo, pants or trousers, formal online suits , white dress shirt, tie or bow tie and black socks and black leather shoes.
3. For the white tie event, men no longer wear their white tuxedos. A black tuxedo with tails and white vest and white tie will give you are strict formal look to flaunt your style. Whatever attire you wear, be cautious about the fits and the cuts so that you do not look shabby or unsmart.
4. If you are invited to a black tie event, you must dress up in the perfectly tailored black tuxedo without tails, black vest and black tie. Sometimes you are given the privilege of wearing a different color shirt and tie on black tie formal occasions.
5. Pick up the best formal attires available at MensItaly for both men and women. Accessorize your attires with appropriate cuff links, wristwatches or signet rings. Go for the classic style cuff links, as they look more natural and sophisticated.
6. For the unique look at these great formal events, always try to be in your best formal attires. Never overdo your accessories. Simple designs in silver, sterling and diamonds are the best options to get that unique look and create a wonderful impression on all present at the event.
Women have a lot of choices when dressing up for formal events. Although long elegant white or black gowns are mostly preferred especially when the formal wear is mentioned in the invitation card, designer gowns made exclusively for white tie and black tie events are awesome and make you look really beautiful and elegant. The perfect matching accessories will enhance your style and add a feather to your good looks. Try to be simple and clean while giving importance to the comfort factors of your formal attires. Dances are a must in formal events and so you must wear the perfect attire and matching shoes to stay comfortable for long hours while looking absolutely stunning and great.
Related Articles