Check your wardrobe, and see that whether your casual wardrobe consists just of flip flop, and sport jerseys? If yes, then it is high time to reassess your collection. Men are not that aware but mens casual is definitely more varied, sophisticated and interesting. You can truly dress up in such a way to portray your personality correctly, rather than appearing just a slob. Therefore, put away those ripped tees, and step away. Bring on the classy casuals from MensItaly. Yes, this is going to be one brand that is surely going to provide you their best collection in such affordable prices. And in no time you will transform to a great extent, you will never see casual wear the same way again!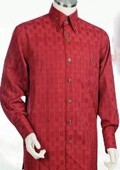 So, how to dress classy casuals men, but still casual for guys? You can start with small trials of different kind of casual clothing for men. Patterned cotton button down shirts is going to give you a good start. How many of you have tried the white classic oxford shirt? You can also try the patterned ones as well in this category. Pinstripes, windowpane, and gingham are classic patterns that will last a lifetime in your wardrobe. You can try and avoid fabrics like flannel and go for lighter fabric. Apart from white, you can also go for colors like green, bright blue as it works great for a casual everyday look.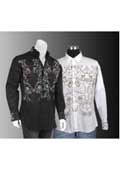 Another kind of shirt that you can try is the polo shirts. For this you need to know the keys to find a great polo shirt- that is the fabric, and the fit. When it comes to polo shirts, most people go for a jersey natured fabric. You should instead go for a pique fabric, which feels a little heavy weight and textured upon touch. Look for the pima cotton pique polo shirts, and try the shirts so that the shoulder fits right. If the shoulders are drooping or they are falling short of covering the shoulders, then you should go for a size smaller or larger. The best aspect of polo shirts is that they can be worn with either chinos or jeans. A great accessory that you must try for a casual look is the skinny tie. It can be very versatile in nature. You could go for matte, or solid colors like black, blue, gray or brown. To add just the right touch to your ensemble, coordinate dark wash jeans and a button down polo shirt and vest. Try this on your next date, and tell us what wonders it worked for you.
Related Articles