Home > Articles > Know More about a Mens Leisure Suit
Know More about a Mens Leisure Suit
The leisure suit had originated in the West Coast. It was part of the 70's fashion. However, it has made a comeback and big fashion brands are stocking them up in their collection.
It was an integral part of the 70's fashion era. Most men were seen wearing these suits at casual occasions and discos. It is a casual suit which is often associated with the fads and fashion of the 1970's. It had originated in the Western Coast during the summer of 1930's. This was mostly worn by the rich and the wealthy. It was made from lightweight fabric and was also referred as the Hollywood suits. It was worn in the Southwest till the 1950's and were essentially treated as casual wear. It had become popular among the British subculture during the 60's.
It had gained popularity as it had offered the mass a fashionable and inexpensive suit. The popularity was at its peak during the middle of the 1970's. However, its popularity started decreasing from the 1980's. Today it is considered stylish again because it has come back in fashion. In popular culture it was associated with pub culture, bars and disco. The leisure suit is still being worn today. However, they are not available in the form of pastel colors and bellbottoms.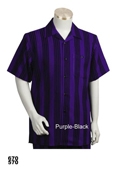 Big fashion brands have arrived in the market fully in the 1975 and it came long before the disco era had ever started. It was a comfortable and lightweight jacket and pant that was mainly worn at casual events. The origins can be difficult to pinpoint but it has been a gradual evolution for these suits that can be determined. These leisure outfits was essentially in fashion for about a decade but its impact on the fashion scenario was huge. It might have faded fast but it made a definitive imprint on the cultural consciousness. Mens Double Breasted Suit We do not know what may be the cause for its popularity but it is definitely part of today's fashion scene.
This style of suits was made by designer Jerry Rosengarten and Lee Jeans put it on the market. However, the look of these attires never made it as part of work wear. It was perfect for casual wear like parties and events. However, with time the popularity lessened and men started wearing the power suits instead of these casual clothes. But, we can never actually say that these styles had vanished from the fashion scene. It was very much a part of the clothes market and always reminded of the 70's fashion which is now backing in full swing.
Mensitaly provides a lot of these outfits at a reasonable cost and they are available in abundance in various colors.