Home > Article > Interview Suits
Interview Suits
The wearing of suits considerably enhances a man's physical appearance and makes him conspicuous in any social or business gathering. The standard two piece single breasted men's style is quite versatile and fit to be worn for a very wide range of occasions. The suit is arguably the most elegant of all men's clothing and it will look stunning if the cut, color, fabric and style are carefully chosen and the right attire is worn for the occasion, time of day, the season of the year and the climate.
A good cut is absolutely essential regardless of fashion and trends. The cut of well-tailored men attire should look natural and bring out the best in its wearer. A slim small-bodied person man should opt for a narrow cut without shoulder padding, narrow lapels and body-clinging trousers. A well-built, broad shouldered person should dispense with shoulder padding and it should be cut perfect to his natural measurements. If the wearer is has a big build, it is necessary he scrupulously avoids all types of cut that will make him even bigger. The universally acceptable colors codes are dark blue, various shades of gray and black. A brown suit is generally worn only during weekends or for sporting or other casual occasions.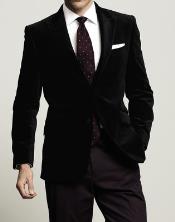 The quality of the fabric, the durability, the fit, the range of choices in style and colors, the ease of shopping online, the price which fits your budget are various features of our website which ensure providing you a happy shopping experience! Suits form MensItaly.com need to be a part of every man's wardrobe. Our suits will help bring your fashion sense to the surface, make you feel comfortable and confident, and will never let you down.
It is a fact that today most men favor fabrics that are much lighter than those used in previous years. When deciding about the fabrics, you should consider the event you will be attending, the climate, temperature, predominantly a day wear or an evening wear and how frequently you will wear it. If you intend wearing the same suit frequently, it is advisable to purchase a machine washable suit as they are usually stain resistant, crease free, durable and comfortable for moving around. MensItaly.com always uses the finest fabric. The wool that we use is worsted wool, which is durable, natural, mid-weight and great for any season. We use the worsted wool fabrics of Super 120s, super 140s and Super 150s.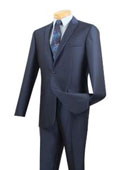 Many people wonder how many suits are really necessary. The answer is a person of reasonable social standing should own a bare minimum of three suits as even if one is at the laundry, two are available in rotation. Out of the three the first one should be used for business purpose, preferably single breasted in blue color. The second one in grey color and it can be used for different occasions. Thirdly and finally, it should be in black color so that if you are really confused which one to wear to can confidently choose the black one. Remember that the attires that you choose should be of high quality fabrics and it should be clearly distinguished between the good and the bad. Our suits are dynamically designed and sophisticatedly stitched with our professional tailors and designers which will give you the freedom of movement wherever you go. Wearing our high quality suits will definitely make a lasting impression on your colleagues, peers, relatives and friends. We give the first priority to the fabric that we use, and the quality of stitching and threads. The next important part we concentrate on is the style and design. Our suits come in a variety of styles ranging from the single to double breasted, with one to seven buttons. We have suits for all sizes, all occasions, satisfying all your needs. When it comes to durability, there is no compromise. Our suits will last for years to come and you will absolutely cherish every moment wearing our suits.