Home > Articles > Tuxedos - A Versatile Contemporary Fashion
Tuxedos - A Versatile Contemporary Fashion
Tuxedo suits – Smart and elegant
It is an undeniable fact that a man in tuxedo looks smart and elegant. Suitable for a social or business gathering they are sure to show off a guy's masculinity. There is another great reason for people having choosing a tux and that is because it is very versatility. They are your best choice for lots of formal and dressy occasions as they ensure that you look dapper and well- dressed. They are perfect for social gatherings like fancy parties and ceremonies. They also go well with business gatherings, weddings, fancy dinners, proms and so on.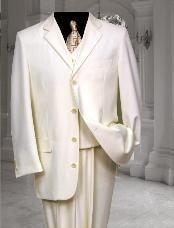 Dressing Up For Work
It is significant for every man to dress professionally at all times such that he can give the impression of being elegant, classy, stylish and gentlemanly. Especially when it comes to business executives, it is all the more important to create an image of successful businessman in his profession and only then can he get the trust of his customers. As far as attaining the professional look is concerned one should never compromise in getting that professional look. People tend to give you more respect and attention, and they tend to take you seriously when you are wearing a tuxedo for formal gatherings. Hence, they should definitely be a part of every man's wardrobe as they can be worn on multiple occasions.
Dressing Up For A Wedding
For a wedding, nothing can be more appropriate than a tuxedo. It alone marks the presence of the groom and makes him the center of attention. Your outfit is very keenly noticed on your wedding day, and hence, always go with a well fitting and a brand new tuxedo. Remember that fit is the key to nailing it. The fabric that you choose for your tuxedo should always be super- lightweight luxury wool, as they are very breathable and comfortable. Wearing that high quality tux along with a black bowtie and a white pocket square ensures your elegance and grace. Also matching colors or neutral colors are suitable for the groomsmen.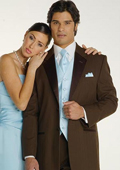 Dressing Up For Other Special Occasions
Tuxedos can be worn on other social events like a dressy party, proms, other festivals and ceremonies, dinners and so on. They are not limited to a wedding or for work alone. A man can choose to look dapper anywhere and anytime. Remember that short and broad men should stick to single-breasted jacket as it adds height and makes them look slimmer. Muscular and vertically lifted men should prefer clean, smooth, pleated shirts or double-breasted jackets to avoid looking bulkier. Wear a pair of classic black oxford shoes as they look incredible with tuxedos and they complement its elegance, class and grace perfectly well.