Home > Articles > Shop at MensITALY
Shop at MensITALY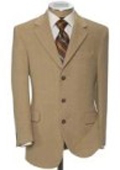 You would agree when I state that a man can never look more dapper in any other ensemble other than a suit. A suit defines class, elegance and charisma, and makes the man look charmingly appealing. There is some magic contained in the suits which make them irresistible to men of all ages, of various tastes and of various personalities. Dressing stylishly in a suit not just gains the attention and respect of others, but it also makes you feel good about yourself. You get the feeling of being manly, classy and confident. No matter how many new trends come along in the fashion industry, suits never can and never will go out of style. The reason behind this can be the versatility they hold as they can be worn for all kinds of events like parties, formal business meets, special occasions like weddings, casual daily office wear and so on. They are in fact the most preferred outfits by offices, as they have the tendency to make you look very professional, yet very appealing.
We at Mensitaly.com, believe in the exuberance of suits and we acknowledge them to be the most standard set of ensemble that a man should definitely own. Owing to that fact, we have a vast collection of various kinds of suits like 5 buttoned suits, 4 buttoned suits, 3 buttoned suits, 2 buttoned, 1 buttoned suits, all of which can be single or double breasted. There are also tuxedos, pinstripe suits, plaid suits, business suits, linen suits, and individual items like top coats, trench coats, dress vests, trouser pants, single and double breasted blazers, dress shirts, belts, wallets, ties, slacks the list goes on and on! The number of choices we provide in suiting is over whelming and exhilarating!
The diversity in suits is no cause for panic as there is a valid justification for it. Different suits are appealing for different scenarios and different occasions. There are certain guidelines that you need to be aware of, to know which suit to wear for what occasion. For formal black tie social events, you are restricted to wear suits and ties of only black color, where the dress shirt and the optional pocket square are of white color. There are even white tie events, which demand ties of white color likewise. Office dress codes allow certain kinds of suits to be worn like neutral solid colored suits, pinstripe suits or subtle patterned suits. Brightly colored bold suits can be worn on lesser formal occasions where there isn't a dress code. The same rule applies to suits sporting plaid. You also need to consider the weather, as linen suits look good only on hot days. These guidelines can make it very easy for you to purchase your dream suits and Mensitaly.com provides just those! The quality of the fabric, the durability, the fit, the range of choices in style and colors, the ease of shopping online, the price which fits your budget are various features of our website which ensure providing you a happy shopping experience!