Some women say men live in an alternative universe, and men say the same thing about women. There is a distinct difference in the way men handle certain things when it comes to relationships. While most women put an importance on celebrating anniversaries, many men do not. One of the first things a married man discovers is how crucial it is to mark marital milestones in order to keep their relationship going strong.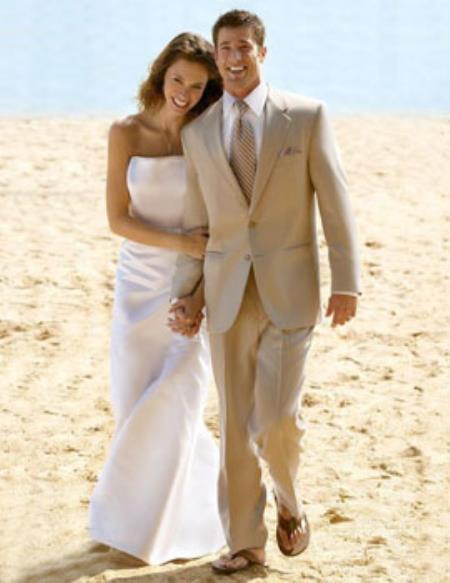 Anniversary attire can help a man feel special, as well as his spouse. Here are some ways to celebrate life and look suave, too.
Looking Good for Holidays, Anniversaries and Celebrations
Men get into the celebratory swing of things at certain times of the year. The holidays seem to bring men back down to earth, and their wedding anniversary is another date that turns mighty men into romantic fools, no matter what age they are. There is an unwritten anniversary attire rule for men on this occasion, but some men never got the memo.
Anniversaries are celebrations, and men should dress like the men they see in romantic movies to honor this special day. Men should wear suits and make reservations at the best romantic restaurant in town for that special event. They should even book a hotel out of town and fly their spouse to a place they both love.
Breaking the Rules: Anniversary Attire Tips for Men
No matter where the anniversary celebration is, you should dress appropriately for the occasion, while expressing yourself. That could mean choosing a:
Three-piece, lightweight navy wool suit with a white shirt and abstract art tie.
Pair of pointed toe, calfskin brogues.
Zoot suit, which made Harlem famous in the 30s and 40s, with high waisted, baggy pants.
Black Nehru jacket and pants.
Simple two-button brown suit with double vents in the back.
Light blue shirt and multicolored tie with a light brown suit.
The old rule of not mixing brown and blue is out these days. The old brown on brown, blue on blue dress code rule doesn't apply anymore. After all, your wedding anniversary is the right time to let loose and let the fashion pigeons fly.
Anniversary Attire: Going All Out for Her
Anniversary attire for men is not set in concrete. Some men let it all out by expressing their love in a:
Three-piece coffee-colored linen suit with a pair of brown Chelsea boots.
Pair of jeans, a white T-shirt, a navy blazer and black Python sneakers.
Midnight blue, double-breasted tuxedo, a long dark gray tie, and dark blue suede tassel slip-ons.
Anniversary attire for men isn't the same for every man. With all the stunning choices these days, you can dress up while expressing your personality. Your anniversary should be fun for both of you, so make sure your anniversary suit is comfortable and fit you perfectly. You know she will be dressing to the nines for you, so be sure to do the same for her. You'll be the best looking couple in town.