Home > Articles > Unique Pink Shoes for Men Through Online Stores
Unique Pink Shoes for Men Through Online Stores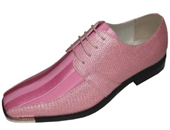 Even though pink is strictly a girl's color but still, pink athletic shoes for men tops the charts nowadays. Though a little bit different color for men, but absolutely ideal for those who love to experiment with style. These shoes are easily popping up in record numbers and the alarming growth is showing the fascination of these shoes well. There are different types of pink shoes for men available in the market place but the pink basketball shoes are notable ones. Both men and women can wear pink basketball shoes which can easily combine style with functionality. These are durable and at the same time comforting.
The growing demand of pink basketball shoes has a history behind it. Kay Yow was a basketball coach of a women basketball team of North Carolina State University who died in the year 2009, January due to breast cancer. She battled this dreadful disease for almost two decades. To give a tribute to her battle with cancer for such a long time and also for her dedication towards basketball, many large and branded companies started manufacturing basketball accessories like apparel, footwear and more in pink color. They started selling these products and a part of the entire money went as funds to Kay Yow Cancer Fund, which fights against the fatal disease cancer.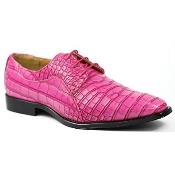 Campaign associated with breast cancer awareness always mark pink as their main color and as Kay Yow dedicated her entire life for the sake of basketball, therefore branded companies also started manufacturing pink colored basketball shoes. Thus, people are inclining more and more towards these collections not only because of its beauty but also to help those unfortunate people, who are suffering from cancer. Pink hue not only means bright flowery color but also has a girlish touch in it. There are lovely color combinations of pink and black and more, which makes it a perfect men's footwear.
Now the first question that strikes the mind is whether pink will be accepted by all or not. The answer is quite simple. Yes. The growing popularity proves the fact well. Not only basketball shoes but pink can also be used to adorn male boots, formal shoes and jogging sneakers. It is truly attractive and will make one grab as much attention as possible. Certain important points to be kept in mind before opting for pink shoes for men:
Comfort is the ultimate preference. Be it pink or blue, footwear or a sandal, comforting zone always top the charts. You need to buy shoe that matches your foot so that it can provide the wearer with the ultimate comfort.

How can anyone forget style? Style defines a man and your chosen model will easily mirror your personality.

Durability and long lasting effect are two important parts associated with top notch quality. Shoes are a daily necessity and therefore, opting for the best branded product is a must, even if it charges a little more.
There are online stores as well which can provide the visitors with their desired pink shoes for men at market leading prices. As these are affordable, therefore anyone can opt for these without burning a hole in the pocket.