Hi everyone.. No doubt you would consider this Christmas for your teenage child to have a wonderful experience. Obviously as the preparation there would be some question around your head like what to buy for your special child on these holiday which could be attired as for those fun activities on holidays with a boys suit . And sure that his friends must be attending! So he must look different.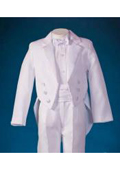 Nordic could be a great option as a inspired beauty with beautifully knitted on neck and shoulder which are now a days are in trend. fashionable. Along with them blue jeans with loafers would give him a trendy look among his friends. Or on the other hand you could consider a classic, sporty coat. Well, it could be paired up as a dark colored pants. On the other day for a more casual look, It could be tried with a chino or jeans and a polo shirt and this great sport coat.
Sweater vests have are popular in holidays as the same has become a closing for teenagers. This leaves your boy with a boys, especially when many brothers of a family are dressed in matching type of sweater vests. Well this is fun and cool thing too to do on holidays.
Formal and semi formal clothing: As a formal get together on an holiday evening you could choose a tuxedo for boy . And on a semi-formal occasion mere a black suit with matching leather shoes would do fine.
Time to Experiment with jewellery : You must not be preoccupied with the fact that jewelry as a thing for girls or ladies only. Some teenager may consider a cool branded wristwatch as a jewellery. Apart from that there are many things in the store. Like you could give it a try to a ring. A bracelet is also a sporty thing now a days and so is your earring. But the only care that has to be taken is that nothing should go over for an occasion like x-mas. Apart from that believe us that you gonna look cool theser holiday.
Related Articles