Home > Articles > How Do I Wear A Vest Casually?
How Do I Wear A Vest Casually?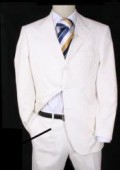 A vest is one of the coolest and most classy men's formal wear ever made. A vest is usually worn with a suit jacket or a blazer, but sometimes, even your heavy formals could use a break, and you can step out of house wearing an essential component of your formal attire, and making it look like the choicest casual attire on the streets. In fact, a dress shirt is the perfect way to give off the impression that you are a well-dressed individual who does not have to try too hard to look good when they step out of the house. Carrying off a vest casually gives of the impression of the after-work or after-event fashion that looks both attractive and casual. One question on every man's mind trying to pull off this look is, "How Do I Wear A Vest Casually?" You can follow a few simple guidelines to make the task easier.
Letting go of the Suit and the Jacket
As mentioned above, a vest or a waistcoat is worn with a suit and a blazer. You may let go off the outer-most layer that is the suit jacket, in order to achieve the ultimate casual look. Wearing a vest in itself will make you feel far from incomplete and uncomfortable, because it keeps you snug, and makes you look like a million bucks. You can wear your mens vest vest with a simple button down shirt underneath. In order to achieve the most a casual look, you can wear an oxford or a chambray shirt. If you plan to accessorize your vets and shirt combo, you can wear a tie. If the object is looking casual, you can wear a simple woven tie instead of a silk one that is more expensive. Unbuttoned collar buttons and a loosely ties tie looks great with the vest, and also gives you that causal touch.
Wearing Jeans with your Vest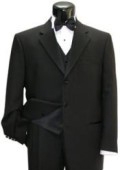 Since a vest is worn with a suit or a blazer, when you take off the jacket, you will usually have dress pants or trousers to wear with your vest. You can actually swap your pants with something as simple as a pair of jeans, and you will have pulled off one of the most attractive casual and laid-back looks ever invented. Your vest will fit snugly with your torso, so you should wear slim-fit and skinny jeans so that there is a continuation and coherence in your attire. You have every scope to try and make your vest look creative and versatile. Pair it with different colored ties and pants so that you can pull of several casual vest looks . If you are trying to find out "How Do I Wear A Vest Casually" you can start by losing all the formal elements of your attire and then attempting to make the vest a natural part of the attire.