Suit up the wedding look with Roberto Chillini Dress Shoes Along with wedding suits and accessories, the most important thing is to pick up the right shoes. The shoes not only make a style statement, but it also compliments the entire wedding look. For men who wish to wear something different in terms of footwear must wear the Roberto chillini dress shoes. The specialty of these shoes is that these are available in different style and cut. Depending on your suit style and color you can definitely pick up these shoes. From suits to tuxedos these shoes compliment all types of wedding attire. Our website brings out the best variety of men's clothing at a great price. You can browse through our website to find what you need. Check out www.mensitaly.com.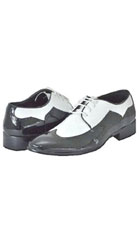 For black tie weddings
If you are having a black tie wedding, then you have only one option in terms of clothing. This is the tuxedo. You can team up the tuxedo with nice snakeskin dress shoes preferably in black. There is nothing like these shoes that will make a good impression. You can include minimum accessories like cufflinks and a nice watch. These shoes are so comfortable and comes with superior quality leather, that there is no chance that you might slip on the dance floor. If you are a guest at the wedding, you can steal the show and make the groom be jealous of you in these dress shoes. All that you need to do is wear it the right way and you are good to go.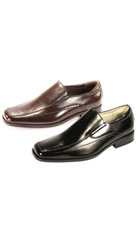 For dressy weddings
If you are having a dressy wedding unlike the black tie wedding, you have plenty of options in terms of suit. Wear these Roberto chillini dress shoes with a slim fit suit and tie. You can wear black shoes with a gray suit and white dress shirt. Pick up black shoes with dark or solid color suits. With navy color suit you can wear a burgundy or black dress shoes.
For the beach weddings
In case of beach weddings, you can wear these roberto chillini fashion shoes with any color suit and roberto chillini dress shirts. Since it is a beach wedding both groom and groomsmen can wear these shoes comfortable throughout the day. Be it dancing at the wedding or just moving around, these shoes are the best choice. We bring an outstanding collection of formal clothing, accessories and more. Browse www.mensitaly.com.