Home > Articles > Italian Men's Suits!
Italian Men's Suits!
Italian men's suits in very dashing and charming styles are being bought by all those who have a fashion sense in themselves. They like to get that unique dash of handsomeness and get to style their wardrobe in very good quality material for all occasions. Undoubtedly, Italian suits are the best from top notch experienced and professional designers from around the world.
Navy Blue 2 Button Italian Mens Cut Suits: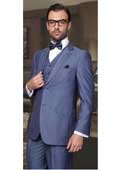 These suits are very stylish and beautifully done with very minimal cuts along waistline and given a single breasted design only. To make the cuts in Italian finish more unique than anything else, the rayon or poly fabric is lined with stiffness in both the pants and blazer suits on top. They give a charming look and it's easily achievable. Most of the rayon fabric used in these suits are made with high quality lining and import variety material sourced from popular manufacturers. The 2 button and collar with contrast tie enhances the look overall in these suits.
Black 2 buttons Italian cut mens suits:
These black suits that commonly attract many wardrobes and that which is made with high quality black rayon material comes with very uniquely patterned Italian cuts along the body and blazer. This single breasted suit is very well-designed by quality and in style. They are perfect for a party theme or for the exclusive look that is needed in your formal outfits. They are classy and stylish with 2 button cuts and eyelets. The quality of poly lining also is cherished as they give longevity to style.
Premium Quality 3 Button Suits For Men: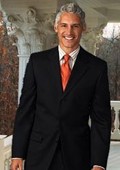 Very stylish with front flap pockets and a pant that is lifted to waist fitting and given a tightened zipper closure enables one to look very dashing. Handsome look is easily achieved in this and made to look perfectly good for all that dosage of beauty and charm. The 3 button suit comes with a crisp edged and detailed shirt, a slack and a blazer suit. This navy blue shaded suit is very classy and traditionally good to be worn on a wedding or even when you attend your conference with boss, the formal touch is easily achieved.
Quality Charcoal Grey :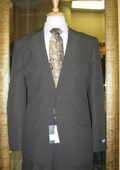 Very rich in quality and design, this charcoal suit comes with a pair of flat front foot slack pants with lined linen cloth. There is lining done till knee length and made to give a long life and comfort. The rayon rich and worsted wool is authentic in design, pattern and quality as compared to others. The suit's body portion in blazer gives warmth and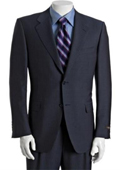 quality rich with besom pockets too. Rich in design and 3 buttons in front gives that dash of charm to anyone easily. This is the reason everyone likes to own one charcoal grey 3 button suit for their wedding or to get that formal look.
140's Mens Striped Wool Suit:
The year-round wear details are very high in this piece of 140's wool suit. It is made with perfectly done details by professionals and is very well suited to all figures. They like to get that semi-casual or formal look from these striped suits. They are 100% lined with polyester and made with virgin wool with top notch lapel cuts along the body. The besom pockets give a comfort and the virgin wool is 100% authentic too. There is no compromise done on the quality either.