Home > Articles > For The Fashion Savy Italian Clothing Brands For Real Men
For The Fashion Savy Italian Clothing Brands For Real Men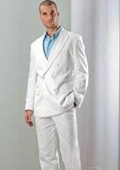 Italian Fashion and fashion brands is all about versatility and appearance which makes you look true Fashionista's , the Italian clothing or accessories are the most fashionable and when it comes to men's wear, these Italian Tailors and designers produce nothing but the best in the world of Trends and designs ,which are from time to time considered the creators and leaders in the style world.
Italian Fashion is for sure an instinct for many of us who prefer to know the fashion and trends that are ever changing and you cannot stop appreciating the bold and solid trends and designs which are an instant hit and can take you to the next level of style with ease. All you need to do is know the fact that we need to appreciate fashion and designs at face value, at times the styles are simple sometimes they enhance bright or bold patterns and colors to add creativity, and mark a statement, hence keep your eyes open and have a good instinct for what's marking the outlets so sought after.
Fashion Men's wear brands remarkable history lays in the hands of the master craftsmen the expert tailors who are time and again striving to + their own sharp and sleek designs, and fits and they are all the time associated with exclusive brands and what makes them so expensive or famous is the kind of fabrics and expensive materials to make the final output exceptionally stylish , Big brand names like Zenga, Pitti Uomo , Mastroianni, Armani, Brioni, are a few famous brands who have rocked the world of Italian fashions from the beginning of 19th Century and they still hold a special place for formal and casual wear clothing, but let's not forget with the indulgence of brands like Diesel, Benetton, Gucci, Prada, Dolce & Gabbana, Allesandro Dell'acqua, have transformed Italian men's clothing and made them more casual and simpler which are ideal for everyday wear and choice.
These brands are famous both on national and International level and the world would have been incomplete without brands like Armani whose summer, winter and all season clothing are classic and vouch for comfort ,they become an instant hit right from the run way to formal everyday choice of clothes. Now what separates the men from boys is the simply the brand, cause the latest and trendy brands are more into creating a sharp and elusive look to your attire, where as the most established fashion brands over the ages have created a name for themselves for putting forward the best of Italian made men's wear who offer personalized tailoring and are exclusive too, their craftsmanship is associated with only the best fabric and quality. You should know by now that brands speak for themselves is true, because what you wear and how you wear talks a lot about your wardrobe and standard, so right from your shoes to your suit or shirt, they should be built to perform and enhance your personality , these branded clothes are true style statements and have established their mark with the main focus on most essential part being part of our lives from top to toe.