Home > Articles > Used Suit Jackets An Intelligent Buy
Used Suit Jackets An Intelligent Buy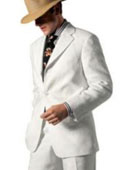 It is very natural that all men need a number of suits for different occasions. But buying new suits every time you need to attend a professional meet or party is not possible for most men nor is renting convenient for all persons. So buying used suits is the smartest way to stay stylish and look trendy at all times and save a lot on your pockets. You might think that used suit Jackets will not look as good as the new ones. But this is a wrong idea. Pre-owned suits are equally good as new. You must choose the perfect store that sells quality used suits and take care to maintain them to retain the quality and shine of the suits. Actually these suits are not as used as they are thought to be. There are a lot of affluent men who never wear their suits for a second time. And so they sell them off. Such used suits are the best ones that you can buy.
There are other reasons why people sell off their unique suits. Fashion lovers keep buying every time a new style comes in and after wearing them for a few times, keep them in their closets. After a few months they do not feel like wearing them and so sell them out. Sometimes the owner outgrows the suits also. Interview suits are also such attires that are worn for specific purposes. Once you get the job, you do not look at it even. These used suits are available in the best conditions and look absolutely like new ones.
You can look through the Internet also to buy used suits. There are a number of reliable outlets that sell such suits at affordable prices. You will get a variety of designs, colors, brands and also those meant for specific events. Well-known stores that sell used suits maintain them well and keep them tidy and crispy that offers the new look to the suits.
You can also buy those used suits that have space for alterations. In such cases, you will get the best suits with the perfect fit and that will give you the perfect smart and dignified look that you desire.