Home > Articles > Used Mens Suits the Best Option to Stay Fashionable Forever
Used Mens Suits the Best Option to Stay Fashionable Forever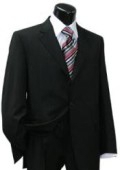 Tuxedos are worn on multiple occasions and so a man must have quite a few of them in his wardrobe. To dress up appropriately for the various occasions and different places that you need to go, you cannot wear the same tuxedo over and over again. It does not look nice nor it is feasible. And today all men have become conscious about their clothes and accessories as it has become a must that you must be well dressed if you want to achieve anything. But it is not always possible to purchase tuxedo suits, as most of them are expensive.
Hence, nowadays the trend is to buy used tuxedos. Although renting tuxedos for every occasion is common among young men who do not wish to wear the same thing for a second time, but for those men who need tuxedos regularly to attend official meetings, social gatherings or casual get-together, it is more cost efficient to buy used tuxedos. If you are planning to get some used tuxedos to store in your closet, look into the reliable stores and not just anywhere. The renowned stores that sell used tuxedos also sell other accessories so that you get a complete suit. Moreover such stores take great care to maintain the used products. They keep them clean and polished so that they look fresh and crispy and sometimes look like new tuxedos.
Used mens suits are available in a variety of designs and cuts like the single-button, double-button, three or four button tuxedos, shawl collar, mandarin branded collar, single-breasted or double-breasted in various colors. You need to choose them according to the occasions, season and time and most importantly according to your body structure and skin tone.
Some stores offer customization of used tuxedos also. It is best to buy from such outlets that take care of customers needs and also assist them in selecting the right attires for them. The best way to look cool and trendy is to purchase used tuxedos of the best quality and along with them the matching accessories so that you get the complete look of a dignified man.