Home > Articles > The Right Cuts For 46 Short Suit
The Right Cuts For 46 Short Suit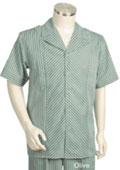 It is not a secret that cutting clothes in a specific way can give you such an illusion of making short men look taller. No other clothing gives you more scope to get this done than a suit. A fine tailored suit when cut just right can use all tricks to give such an illusion of looking taller than your height. You would be surprised to know that many actors like Tom Cruise, Al Pacino, Dustin Hoffman, Scott Caan and Jeremy Piven do not cross the height of 5 ft 8 inches. Their suits are made in such a way to make them look taller and can you ever actually guess their true height in any of their movies that you watch? So if you want to be one of those, the 46 short suit that you generally wear can be transformed to a tall suit.
When you buy clothes from anywhere, you generally see that the lengths are mentioned as short, regular and long. But what people do not know is that these lengths are measured, proportioned and graded out according to the measurements of an ideal man physique. You might not be one of those, so what should you do to get a suit of such a length and fit that seems to be customised for your body type? It is very simple, all you need to do is visit the website, www.mensitaly.com and here you will get suits that seem to be made just for you. This online shopping portal gives you a shopping experience that gets better every time.
When looking for special cuts according to your body types, you must look for the following cuts and designs that will enable you to buy the perfect suit:
Firstly you should opt for cropped jackets. These kinds of jackets will give the illusion of longer legs, thereby enhancing the look of your height.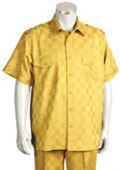 Another cut that you must try is low rise pants. When these pants are paired with short cropped jackets, you will get amplified lengthening results.
Slimmer cuts and fittings with dark colors and a pin stripe also create longer legs and body illusions.
You can even go for a plain hem pants without any cuffs
Do not go for any horizontal lined patterns or even anything similar to in its nature.
These tips not only make you look taller but also give you a less bulky feel. Mensitaly makes sure that the suits they offer are such that are well proportioned enough according to your sizes. Therefore accordingly, the breast pocket, lower jacket pockets, flaps etc are all proportioned much smaller. All these minute details create quite an impact in making your 46 short suit for men look like that of a taller man. This on the whole creates a big impact that you would surely like to create. The right dressing at a party, or even at your office is going to attract the right kind of attention. Plus you will be praised much more often than before!