Home > Articles > The Exotic And Fashionable Cowboy Belt
The Exotic And Fashionable Cowboy Belt
The cowboy belt is an art of jewelry in itself. It enhances the beauty of the outfit. There are no rules required for matching the particular style of belt.The next and the most important point to keep in mind while purchasing the belt is to ensure that it helps in identifying the individual personality. It should be able to identify the attitude of the individual at the same time. It is also important to keep in mind that the cowboy belt that one purchases should be of the right size. It means that the belt should not be oversized and should match the outfit that one chooses to wear. It is vital to keep in mind that the belt and buckle color should also coordinate with one another. The belt and buckle can be of different color but it should be matching with the outfit that the individual is wearing. It should not be out of coordination. On the other hand the cowboy belt can also be of the same shade that of the boot that the individual wears.
The basic important points to keep in mind is that whatever style of belt or outfit individual wants to wear should be in coordination with one another. The cowboy belts come in different leather or one can say skin.
To find out the size of belt you need, add two inches to your pant size. Browse our cowboy belts today to find one that suits your style.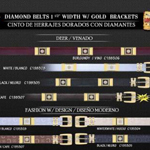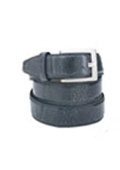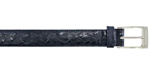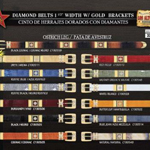 Ostrich belt - An exotic twist on a classic style
If you want to add another layer of sophistication to your wardrobe, consider purchasing an ostrich belt. As ostriches are native only to africa, ostrich leather is one of the most exotic leathers on the planet. Not only is it exotic, it is often regarded as the highest quality leather. The durability of ostrich leather is unmatched and the natural oils keep it looking smooth and pliant, yet tough. This look is sure to set you apart. For the foremost in style, durability, and value, view our selection of ostrich leather belts today.
High quality alligator belt for sale
Perhaps you want to add an edgy and exotic twist to the cowboy belt style. Maybe you don't resonate with the idea of herding cows but are drawn to more dangerous pursuits like paddling through waters where alligators lurk. If so, then the alligator belt is the belt for you. Put on an edgy, exotic look with a custom made alligator belt. These hand-made belts are of the highest quality alligator leather sure to last for years and make you stand out from the crowd. Shop our online store for the leading styles of alligator belts.