Home > Articles > Matching Father Son Dress Shirts To Make You And Your Son Look Perfect
Matching Father Son Dress Shirts To Make You And Your Son Look Perfect
Dress shirts are an important part of men's wardrobes. You are required to wear one at any formal or semi formal events and parties. And if you have a son, there is no reason why you should not coordinate you clothes with your son, so that not only do you and your family exude an excellent sense of style, but also boost the cuteness quotient by several notches. Father son matching Plaid shirts are also excellent gift ideas.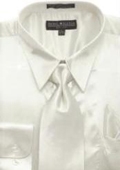 Matching dress shirts that make you look cool
When you buy father son matching dress shirts, the possibilities are endless. There is so much that you can do and so much fun that ensues when you wear matching clothes with your family. Family gatherings, family portraits, all become extra special and supremely memorable when you see people getting excited with your clothing combinations. You and your son, or if you are the son, then you and your father, can wear matching dress shirts and create a fun and stylish impact wherever you go.
Things to keep in mind while buying matching clothes
Matching clothing can be fun, but you must make sure that you keep in mind some guidelines before deciding to buy similar clothes for you and your kin. If you are the father, and you are buying something that both you and your son can wear and it matches, then you must make sure that it doesn't look too mature for his age or that it doesn't make him look older, because it is suitable for you. Similarly, if you are buying matching clothes for yourself and your father, then you have to make sure that the clothes suit both your ages, and you don't end up looking like you tried to hard to get your shirts to match.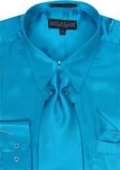 Dress shirts are worn to community meetings and parties where there are a lot of people in attendance. Wearing matching dress shirts denotes a sense of solidarity and unity with you and your family. We offer a vast range of designs and colors of father and son matching outfits that come in all possible sizes and combinations so that you and your family, can bond through clothes as well.
Related Articles