Home > Articles >Show Off With Mens Italian Pants - Smart And Comfortable
Show Off With Mens Italian Pants - Smart And Comfortable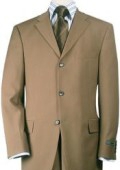 These mens dress pants cater to your comfort and along with that you look very good. In a competitive world you need to project yourself and try and make people remember you. The one thing that is very important is to turn out perfectly for every meeting or every presentation. So these very smooth and good looking Italian Pants will do the trick for you. These pants will help you get to that desired position and give you enough confidence to move forward and make them notice you with ease.
Texture perfect and lasts long
Most of our pants have a very short life expectancy and you need something very very sturdy. You have work every day and you need pants that will not fall apart after a few days rough work. So just come and get these Men's Italian Pants and they will last you longer than your normal trousers. They have been tailored with the best quality materials which are all sturdy like wool, even the cotton pants are fantastic and very very comfortable.
Looks smart and perfect for any occasion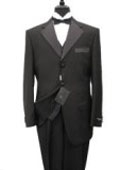 We have all types of Mens Italian pants. Among others we have the flat front pants and then we also have the short pants. They are all very fashionable. Who knows fashion more than the Italians. They come in all different colors and have as many pockets that you need. You can wear these pants at any occasion and can match them up with anything. You can also buy trendy belts and ties to go with your new Italian pants. These pants will make the world of difference to your appearance and you will be astonished at the attention that you will be getting. So don't wait anymore get these pants now!