Home > Articles > Look Dapper in a Mens Velvet Smoking Jacket
Look Dapper in a Mens Velvet Smoking Jacket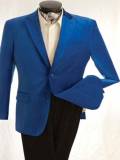 Although the original relevance of the smoking jacket in today's context had diminished, the smoking jacket can still be worn to make a novel fashion statement that will make you look old-school and established and distinguished and everything else in between.
The smoking jacket was originally designed for the purpose of smoking, so that the ashes that fell from their cigars or pipes or cigarettes could get absorbed by their jackets, and their clothes would remain perfect. It also absorbed the smell of the smoke. By wearing a vintage velvet smoking jacket , you can make an outstanding style statement that will leave you peers envious of the panache and the high class sophistication that you exude.
Smoking jackets and other suits
Smoking jackets are different from a suit insofar as they cannot be worn for any other purpose other than smoking. Wearing a jacket to formal events is illogical and does not make sense. Wearing it indoors, at posh parties, is where the smoking jacket is best suited for wear. Traditionally they were made of silk or velvet and wearing a velvet jacket now when you smoke, will obviously that look of classiness and smartness that is unparalleled and vintage. A normal suit is elegant, undoubtedly, but there is a subtle, yet loud style statement that exudes from wearing a smoking jacket that is made of velvet.
Variety and colors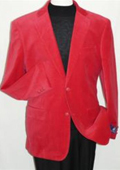 Even if smoking jackets are rare and they cannot be worn everywhere and are more vintage than most other clothes, it will hold a place of pride in your closet should you choose to buy one. A mens velvet smoking jacket comes in a variety of deep rich colors and have designs on them that makes each one of them unique its own sense. You can find smoking jackets in fabulous colors like wine red or deep purple and black and even unconventional colors like magenta or lilac and dark green. Usually they come in dark colors because their purpose is to absorb the smell and the ashes of your smoke. We offer them in all colors and cuts so that you can look your vintage best.