Home > Articles >Mens Linen Blazer - Get Style & Comfort
Mens Linen Blazer - Get Style & Comfort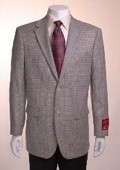 During summers the best fabric to safeguard you against the heat of summer is nothing other than linen. It is a breathable, lightweight, durable fabric that can protect you from this heat of summer. Summer suiting is something which many professionals continue to disregard, as they have to suffer from the heat for nearly 4 months a year and suit is not an appropriate attire to be used during this season. But now people are aware of the type of fabrics that can be exclusively used during the summer season and linen occupies the top most position among the summer fabrics.
One of the most important factors that make the people say no to linen blazers is the wrinkling of the fabric when used for a long time. But linen can be smartened up by blending it with other fabrics like wool or cotton and this will help gain the required structure to the blazer without sacrificing the comfort. But linen blazers can be used during casual gatherings like garden part or wedding receptions. The linen blazers will make you extremely cool and it has its own worth to occupy an important place in your wardrobe.
The construction of linen is such that they ensure you always a cool feeling and you can wear a linen blazer over a similarly breathable shirt. Even a short sleeved shirt can be worn under it and this will give you a classy and elegant look while you are in a party or in a reception. A light weight summer blazer will make a perfect substitute for the thick woolen suit which you have been wearing during the winter season. Whether you choose dark or light color blazers this linen blazer will help you to enhance your style without causing you to overheat. No other fabric can beat the summer heat then linen and so linen blazers is the best choice during summer season.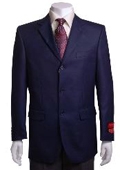 The fashion world is seeing a new trend after the introduction of linen fabric to the fashion world. Linen blazer makes an ordinary person look extraordinary in it. It is the best to beat the cool winds blowing during summer or spring nights. In today's world linen blazers are creating a trend irrespective of age, gender profession and status. Linen blazer has the grace and elegance of its own. However with the advancement of technologies and transformation in the fashion world, people have started choosing the outfit according to the seasons.
As we know linen blazers help us to keep cool and beat the heat, it is necessary to know about different linen fabric available in the market. When it comes down to make blazers from linen fabric, Irish and Italian linens are two most important types used in the making. Linen being a natural fabric it gets mixed well with other materials like wool, silk, cotton etc.
However when it comes to the maintenance it is quite difficult when compared with other fabrics. The linen blazer has to be ironed perfectly to make it look elegant and classy. In fact the popularity of linen blazer is rising high due to its durability, breathability and versatile nature and the wearer can stay cool even if the climate is hot and humid outside.