Home > Articles >Know About Mens Dress Shirt And Vest Combinations
Know About Mens Dress Shirt And Vest Combinations
Dress Shirts form an important part of a men's wear be it a suit, tuxedo suit, tailcoat dress and for that matter any formal wear. A matching, well-fitted dress shirt adds a certain amount of charm to the overall look of a suit. A mens dress shirt with vest in any formal wear that it has the ability to make or mar any look. There are several aspects that are needed to be concentrated on while buying a formal shirt like its fit, its style and its collar. There is a wide variety of styles in a dress shirt but the most common distinguishing feature in a dress shirt is its collars.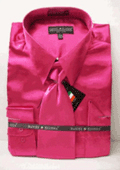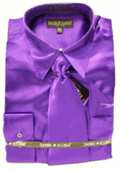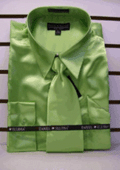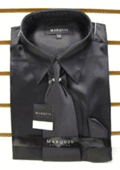 Dress shirt collars can be broadly divided as- turndown collar, button down collar and wing collars. Turndown collars are the most common type of collars found on any shirt. In this style, the collar is turned down giving the look of a triangle whose angles vary according to individual. Turndown collars can be further divided in two styles namely, point collars and spread collars.
Point collar is the most common style of shirt and nearly 90% of the dress shirts have point collars. The collar gives a very pointed look to the shirt. Spread collar, also known as cutaway and Windsor collars is the second most common style in shirt collars. Spread collars reveal more part of the upper shirt and tie than a point collar shirt. It has a wide space between collars and is thus always worn with a tie.
Button-down collar shirts are the least formal in nature. And as the name suggests, a button down collar is attached with a shirt by two small buttons on either side of the collar. Button-down collars come in both point and spread collar styles. Wing collar shirts are most commonly worn with mens tuxedo shirts. The collar has no turndown, instead have wings at the front. Wing collars are of formal nature. It is very important to choose a right dress shirt to enhance your looks.