Home > Articles > Hit The Streets Or The Club In Style With The High Top Sneakers For Men
Hit The Streets Or The Club In Style With The High Top Sneakers For Men
High top sneakers are those which are commonly extend up to the ankles, and these sneakers are mostly for extreme sporting activities like baseball or hiking , you can typically get confused with mid-top sneakers and high - top sneakers, high top sneakers are easy to identify as they extend above your ankle and are easily available in Lace up or Slip-on styles, but you need to exploit few stores to find the slip on types as they are generally not preferred keeping comfort in mind, it's not easy to manage without laces and high ankle sneakers do require laces. These men's sneakers are perfect for a game of basketball as they protect your ankle, these shoes are specially crafted in lightweight and come with a rubber sol, they are everyday casual athletic activities shoes.
On a casual day these look great with a nice pair of denims and try to roll up your denims to show off the ankle shoes, don't wear these sneakers and then cover them up with long pants, young boys can flaunt their style with a pair of shorts and try them with bright and colorful cool laces, the best collection of High top sneakers and they look amazing for hanging out during weekends.
Try the High top sneakers which come in simple colors or neutral colors like black, white or gray, if you want to spank some colors then go for light highlights of colors here and there instead of going for bold colors like red, green, yellow, they are absolutely jarring and can do more harm than good for young boys any of these colors will do the trick, but for men do go for simpler colors and patterns to suit your personality, remember if you are planning to get a new pair of High top sneakers then do go for the ones that are simple and you can easily stay protected all day long.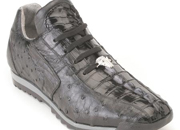 Don't just go with the look, what matters while buying a High top sneaker is to make sure you get the size right, a good fit is very important here if you go for a large size they make your feet look overhauling and too large so consider the comfort and correct fit to make it work. You will surprised these sneakers for men are a big hit with college boys and many prefer to have at least one stylish High tops in their wardrobes, and don't ever think about the colors available you will go bonkers with the amazing colors available on the racks. The best part with these sneakers is you can go easy on your accessories as the shoes do the trick, you are good to go with just a nice pair of jeans.