Home > Articles > Formal Attire with Beach Wedding Suits for Men
Formal Attire with Beach Wedding Suits for Men
Many are under the impression that a wedding on the beach means you have to look informal and there is no need to wear formal attire since it is on the beach, under the sun. But that is an absolutely wrong concept. You can look formal as well as laid back by wearing the perfect suit that is appropriate for a tropical wedding location. We offer a variety of men linen suits that will make you look stylish and appropriate for a wedding, and at the same time help you relax in your clothes in the outdoors.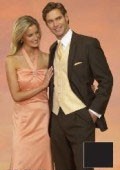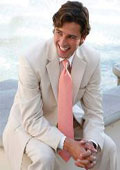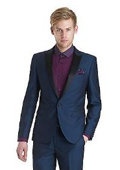 Formal and comfortable at the same time
Now, with destination weddings becoming increasingly popular, a special line of suits are being manufactured that will make the wearer feel comfortable in tropical climates and at the same time not compromise on the elegance that a formal wear emanates. The best choice for a beach wedding is obviously light colors, whether you are the groom or the groomsmen. Although dark colors can also be worn to beach weddings, light colors can complement the entire theme and make you look elegant and light.
Outdoors wedding
It is important that you feel light and comfortable in your clothes during an outdoors wedding. Thus, you need to make sure that your suit is made of the suitable material and is of a suitable color. Otherwise you may find yourself sweating and you will not be able to enjoy the wedding at all. There are some classic color options for suits that are suitable for beach weddings. Navy blue suits are usually the best choice if you want to look as formal as possible in an outdoors wedding. There are other options as well, like varying shades of grey and off-white which you can look dapper in. you can add an unconventional brooch which complements the theme of the wedding and your suit will immediately come alive.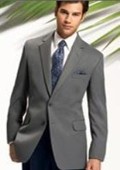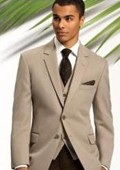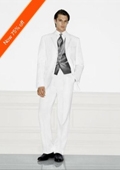 Our services ensure that your suit fits you perfectly, and that you find a suit of your choice from our collection of beach wedding suits for men .