Home > Articles > Exceptional Two Piece Suits For Extraordinary Men
Exceptional Two Piece Suits For Extraordinary Men
Several men are afraid to wear 2 piece suits as they think wearing suits is the most challenging task to complete with perfection. According to fashion experts, man can only achieve a manly look that is full of strong personality by wearing two-piece or three-piece suits.
Now, as you know, a wedding is one of the most special occasions of one's life and people want to look at their best. Whether you prefer to wear designer suits or custom-made suits, choosing the appropriate one might seem intimidating. Once you are capable of mastering the art of wearing suits, the joy and confidence will be huge to create an individual taste regarding suits and tuxedos. Perfect suits and tuxedos can change the entire image and persona of people by inducing ample amount of self-esteem in them.
Our website www.mensitaly.com offers you plethora of different styles, designs, patterns, cuts and colors for both two and three piece suits looks like celebrity suits. You can also find an ideal wedding suit according to your budget.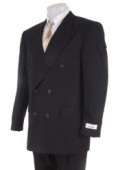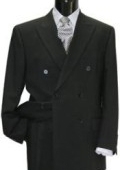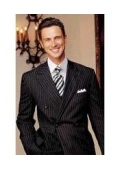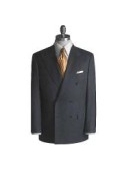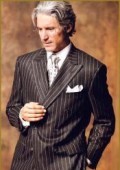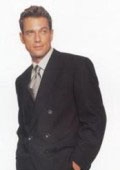 A Complete Analysis of Wedding Suits
When you are looking for three or two piece suits for men wedding, you need to ensure some basic criteria to look smart and classy. When you are determining that what type of suit you would like to wear on your wedding day, you should concentrate on three basic things such as cut, color and fabric.
Cut - Instead of numerous trends in the fashion world, a good cut is necessary for all time usage. The cuts of well-tailored mens suits should look natural and should be capable of bringing out the best qualities of the wearer. For instance, men with slim and small body structure should opt for narrow cut wedding suits without shoulder pads, narrow lapels and fitted trousers. The well-built men should go for the ones that provides cut according to their natural measurements.
Color - Although, you can find plenty of color options for wedding suits available in the market, you should select the one that suits your image and personality and goes well with the bridal wear. According to fashion experts of the clothing industry, some ideal colors for wedding suits are white, off white, cream, beige, light pink, mint green, light blue, light mauve and more. If you are buying two-piece wedding suits, do not forget to collect matched dress shirts, accessories and footwear keeping the color contrast in mind.
Fabric - Over the time, people now tend to prefer lightweight suits that can be used throughout the year. Generally, men choose the fabric of their wedding suits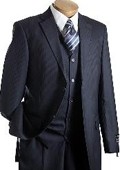 keeping the season in mind. In order to meet the requirements of different seasons, designers and manufacturers are coming up with varieties of suits and tuxedoes made of cashmere, linen, tweed, varieties of wool or cotton based fabrics and loads of mixed fabrics. You have to ensure durability, the value of money and comfort while deciding the outfit of your memorable day of life.
Our website www.mensitaly.com comes up with a plethora of wedding suits that offer facilities like stain resistance, crease-free and experts recommend dry wash for long lasting usage. The ultimate motto of wearing ravishing three or two-piece wedding suits is to look outstanding beside your bride and both the outfits of the bride and groom should complement each other well enough to get praise from invited people or guests.